Story of My Death
(Serra, 2013):
BFI Southbank, NFT2, 6pm
*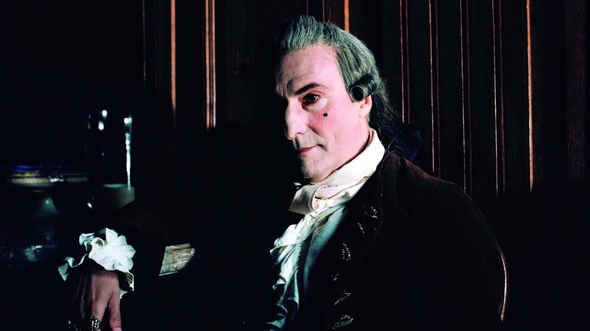 57th LONDON FILM FESTIVAL (9-20 October 2013) DAY 1
Every day (from October 9 to October 20) I will be selecting the London Film Festival choices you have a chance to get tickets for and the movies you are unlikely to see in London very soon unless you go to see them at the Festival. Here is the LFF's main website for the general information you need. Don't worry if some of the recommended films are sold out by the time you read this as there are always some tickets on offer which go on sale 30 minutes before each screening. Here is the information you need to get those standby tickets.
LFF introduction:
Catalan maverick Albert Serra provides a bold reworking of the conventions of historical drama in the imagined meeting between Dracula and Casanova that offers the premise for Story of My Death. Casanova, as envisaged by Serra is an ageing Marquis (Vicenç Altaió) who oozes a charged sexuality and rational sensibility. The Count Dracula (Eliseu Huertas) embodies a more violent and dangerous new world. Story of My Death is a film about a society in transition with the look of the film knowingly evoking paintings of the period. Beguiling in its audacity and its enactment of ideological positions, the film has a palpable erotic charge and the exquisite attention to composition we have come to expect from Serra's work. Winner of the Golden Leopard award at Locarno and edited from 400 hours of film, the film presents a playful contemplation of the journey from the Enlightenment to the era of Romanticism.
Maria Delgado
Here
is an extract from Story of My Death
*This film also screens on Friday 11th (2.45pm, Vue7, Leicester Square)