The Grim Reaper
(Bertolucci, 1962):
Italian Cultural Institute, 6.30pm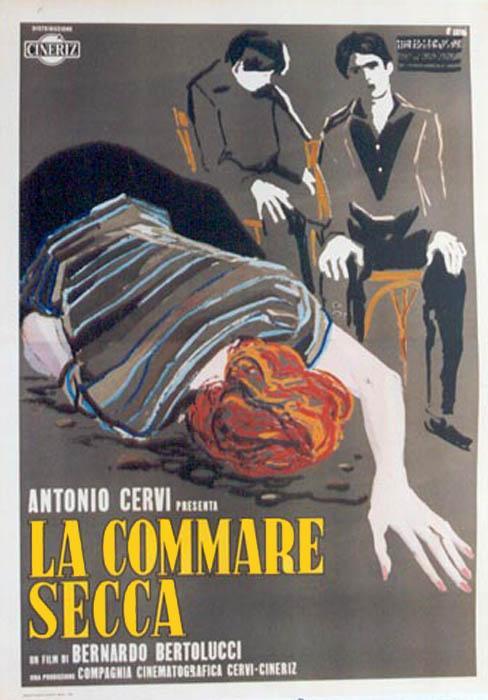 Nick Walker
a freelance film programmer, events producer and lecturer, and also the founder and director of Rochester Kino, who have organised this screening, will introduce the film. You can find details of the
Rochester Kino evens in London here
.
Chicago Reader review:
Bernardo Bertolucci's feature debut (1962) opens with a tracking shot that leads to the lifeless body of a prostitute in a riverside park in Rome, and it continues with the theatrical interrogation of five down-at-the-heels suspects, each seated before a white backdrop and questioned from behind the camera. Their testimony (much of it proven false) introduces a series of personal vignettes aching with loneliness, a narrative structure that limits the characterization and never overcomes its debt to Rashomon. The result is stylish and occasionally haunting, but strangely the most compelling character turns out to be the victim, about whom nothing is revealed. Bertolucci's mentor, Pier Paolo Pasolini, wrote the story.
JR Jones
Here is an interview with the director talking about the film.